DRC Construction services, Inc.
DRC Construction Services, Inc. was founded in 1984 by Diana R. Carroll. This family and woman owned business specializes in sewer-line CCTV inspection, sewer cleaning, and manhole/inlet rehabilitation. DRC's specialty projects include removal of roots, deposits and intruding services from main line sewers. More recently, DRC expanded into smaller diameter pipe inspection, cleaning and re-lining.
DRC Construction Services, Inc. provides services to municipalities, commercial, and residential clients. CCTV cleaning, manhole rehabilitation and small diameter/residential pipe rehabilitation are our specialties. DRC uses one of two systems to create comprehensive surveys and videos for our clients. Pipelogix and allow us to organize and present data on all of our projects. DRC has created a video inspection sheet much like Pipelogix for our mini camera system so every client, big or small, has the information they need to move forward or make decisions.
DRC Construction Services, Inc. uses high pressure jetting to clean and remove debris. We also use specialized tools to remove encrustation or attached deposits from the pipe. Intruding services are not a problem either, we can reduce the intrusion and in most cases make them flush. Our fleet also includes a VanCon, which is ideal for storm drains and manhole debris removal.
If you have any further questions, please don't hesitate to call us. We look forward to working with you.
Brittany R. Carroll
President
Patrick L. Carroll
Vice President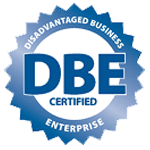 Certification for Minority or Women-owned Businesses
Disadvantaged Business Enterprise Certification by U.S. Department of Transportation through state transportation authorities for minorities or women-owned businesses, or other socially and economically disadvantaged individuals such as persons with disabilities.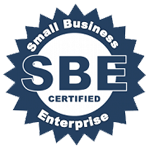 Small Business Enterprise (SBE) Owned Business
SBE is a company level diversity certification. SBE certifications are usually issued by the local or state government. Eligibility for certification as a Small Business Enterprise varies depending on the issuer; requirements may relate to number of employees, length of time the company has been in business and the net worth of the company's owner.
Women-Owned Small Business Federal Contracting program
The Federal Governments goal is to award at least five percent of all federal contracting dollars to Women-Owned Small Business each year.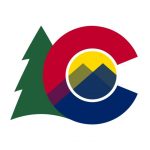 The Emerging Business Enterprise (EBE)
Certification Program works to ensure that businesses owned, operated, and controlled by individuals who are socially and economically disadvantaged receive preference for contracting opportunities with New York City. The program is designed to promote fairness and equity in city contracting and to level the playing field for these business owners.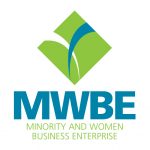 Minority Business Enterprises (MBEs)
We are at least 51% owned and/or controlled by a socially and economically disadvantaged individual as described by Title X of the Clean Air Act Amendments of 1990 (42 U.S.C. 7601 note), and Public Law 102- 389 (42 U.S.C. 4370d), respectively.